WATCH OUT: ENVIRONMENTAL LABELING IS MANDATORY FROM JANUARY 1ST, 2023
In case of non-compliance, the producer risks sanctions up to 40k
Why the best solution is digital
The law encourages the choice of digital channels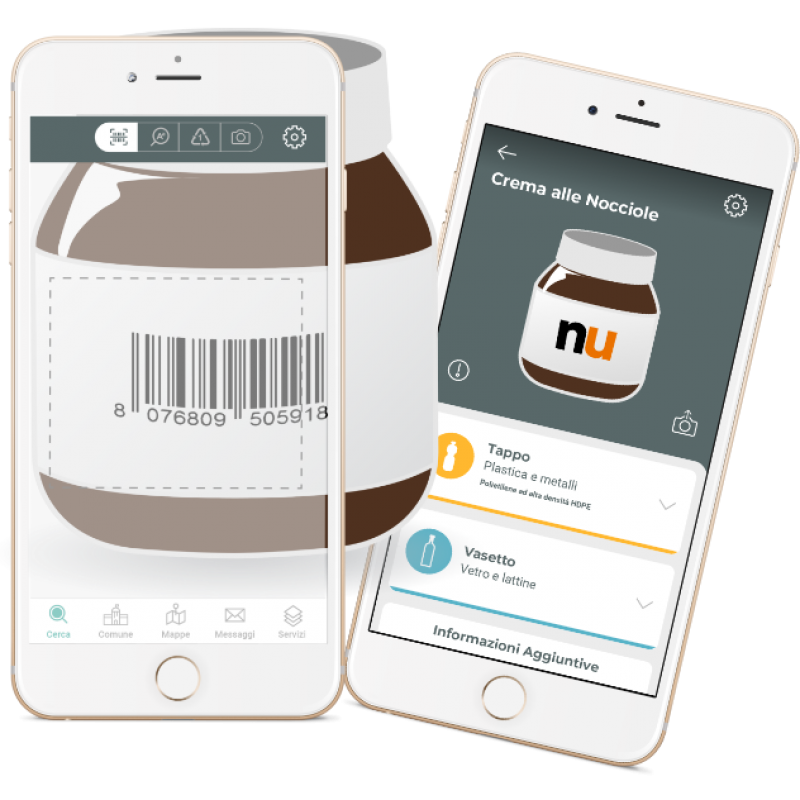 «On the basis of the new norm and the necessary information for the environmental labeling of the packaging, we must consider that, alternatively to the physical addition of such information on the packaging itself, it is possible to give them to the consumer also through digital tools (app, QR-code, website). This would simplify the production, operational, and economic processes of the companies that place packaging on the EU market, thus ensuring the compliance with the principles of free movement of goods, established by the Treaty on the Functioning of the European Union». Source: Guidelines on Environmental Labeling of Packaging, Ministry for the Ecological Transition, September 2022
Choosing the right channel is up to the company. What matters is that the digital label is easily accessible to the consumer. Find out more here.
Giunko is ready with its Digital Environmental Label, the most advanced and performing solution to comply with the law.
THE BENEFITS OF EAD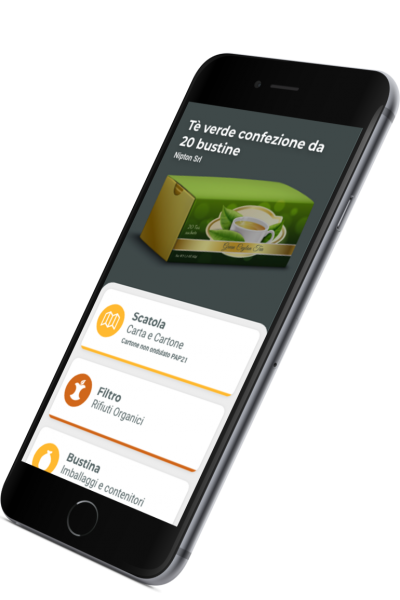 No need for additional space on the packaging, but still the information is complete and up to date
Geolocated information, correct for every product
Live updates of the information, no need to reprint the label
Not only disposal info, but also sustainability info
Low costs, great advantages
Available in 11 languages
Nutritional information
Add them to your digital label - They will be mandatory from December 2023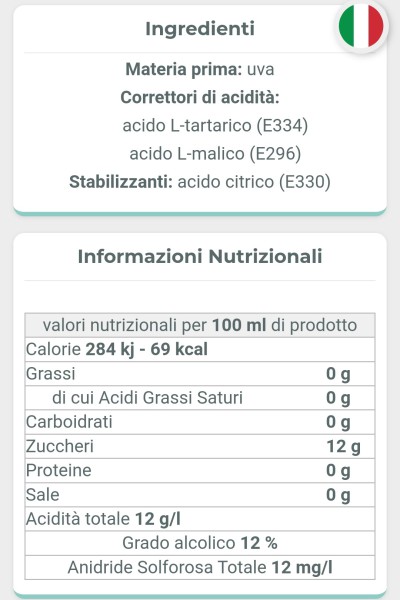 From December 2023, a new law on nutritional information concerning the wine sector will enter into force.
Consumers will be able to read, on the wine bottle, the ingredients and the nutritional information according to EU Regulation 2021/2117.
For example, displaying allergens and calories for 100 ml of product will be mandatory.
This information can be included in a digital label that the consumer can read by scanning a QR code, a barcode or clicking on a link, exactly as the environmental information.
This is why we offer companies to add to their label nutritional information as well, to give consumers a better service and complete, clear, and easily accessible information.
Contact us
Ask for a chat with an expert of environmental labeling (free of charge)