EAD BY JUNKER APP
IS THERE NO SPACE ON THE PACKAGING FOR THE INFORMATION CONCERNING ITS DISPOSAL? LET'S USE THE PRODUCT'S BARCODE!
The Digital Environmental Label takes advantage of something already on the product's label, namely the barcode. Our system links to the barcode the disposal information for that packaging, which is possible thanks to the unique database built by Junker app. Junker gives information concerning materials and rules for waste sorting for more than 1.7 million products available on the market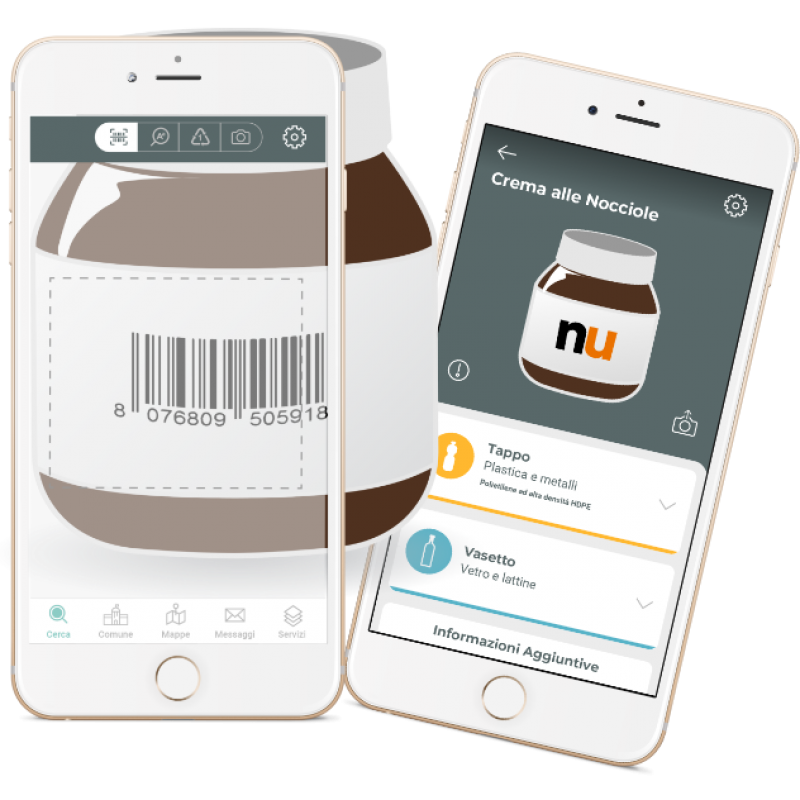 HOW DOES IT WORK?
Invite the consumer to download Junker and scan the product's barcode, in order to display the recycling info for that product, which gives information concerning its disposal.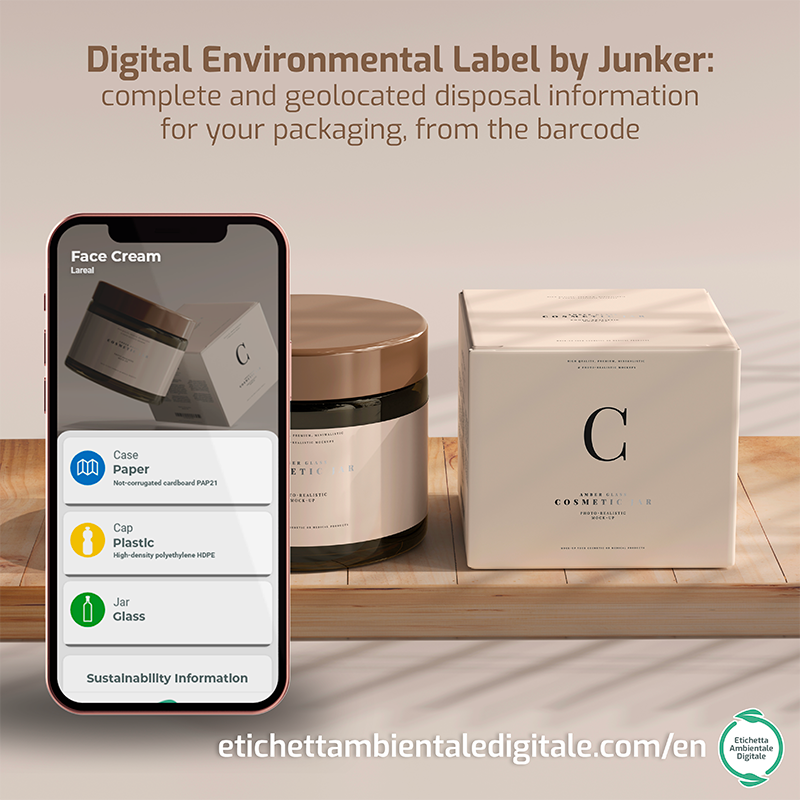 How to do it?
If you want, you can insert a brief sentence near the barcode, inviting your customer to read the barcode with the Junker app.
But if you don't wanto to change your packaging, you can put a banner on your website or a flyer/sticker in the shop, inviting your customers to download the Junker app and read all the barcodes of your products in order to get the disposal information.
WHAT IS INCLUDED?
EVERY DIGITAL ENVIRONMENTAL LABEL INCLUDES:
Parts of the packaging
The material each part is made of
Tag for the material with a corresponding key
Geolocated information concerning its disposal
Validation given by the producer
Sustainability information about the product or the pack (optional)
Contact us
Talk with us to find the right solution for your products