EAD Portal
YOU CAN CREATE YOUR OWN LABELS ON THE ONLINE PANEL
By purchasing a package of digital labels from Junker, you gain access to a reserved area for your company to independently upload your products (if you want) and save money, while maintaining the help for compilation and the power of Junker's platform.
What is it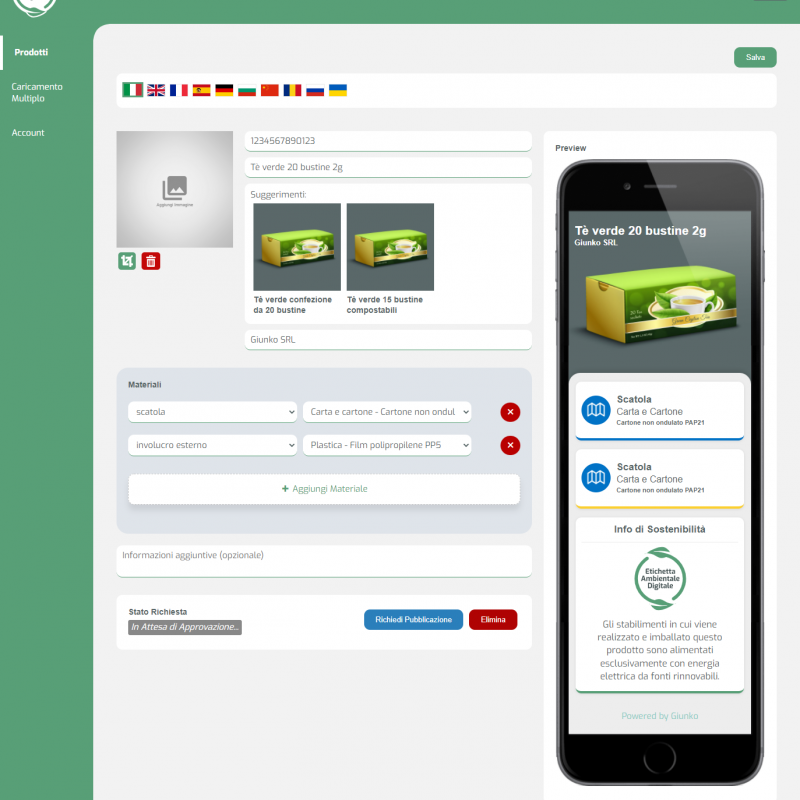 Thanks to the EAD reserved portal you can:

Create or edit the digital environmental labels of your products
View all uploaded products and related digital environmental labels
View your purchased, used and remaining references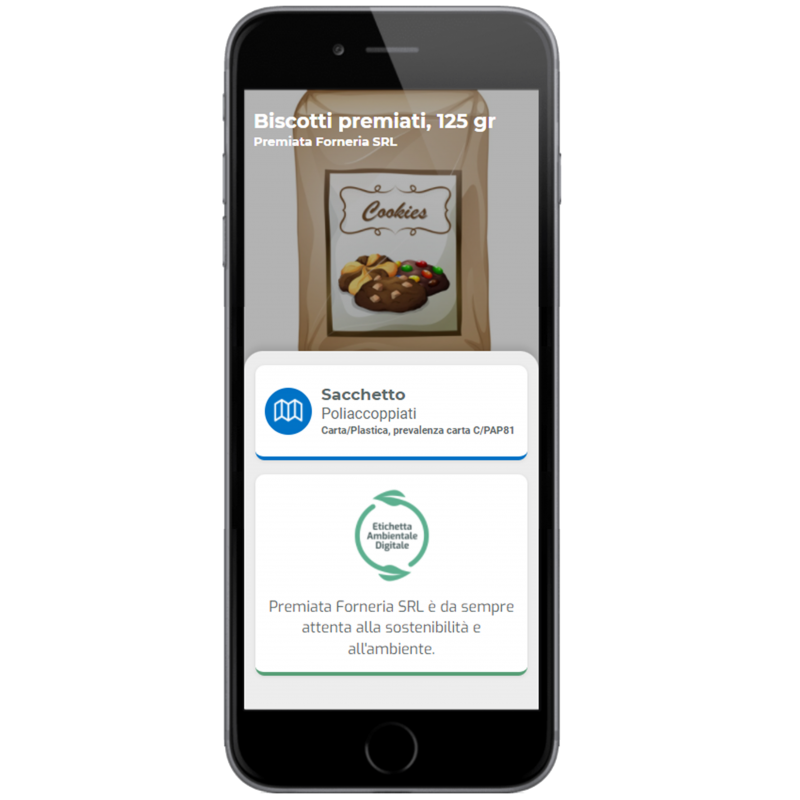 How it works
The panel can be reached at https://ead-panel.junker.app where you can enter the credentials provided by EAD support.
By clicking on the Products item, you can view those already loaded and upload new ones, then download the QR codes generated for each product (or products' family)
You can create the EAD label by yourself, adding the product parts and the materials that compose them, plus any sustainability info.
The new EAD label will be checked and approved by one of our experts.
And voilà, your Digital Environmental Label is ready!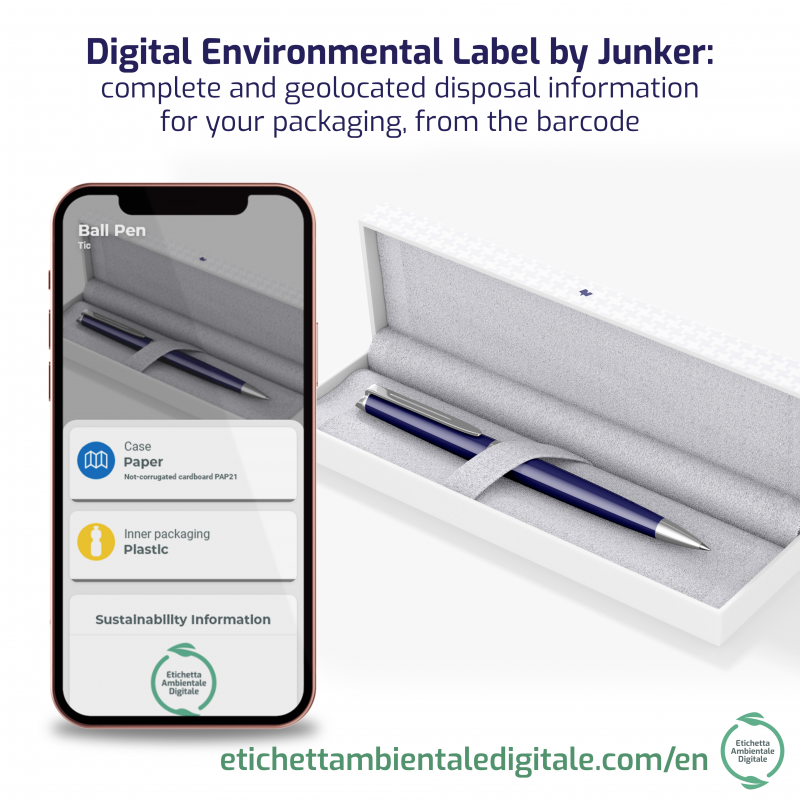 Why a do-it-yourself approach?
Upload your products whenever you want and generate your own QR codes
Update the product labels when you need to Ask anytime one of our experts to verify your labels
Assistance available 5/7 for doubts and questions, as well as a FAQ section with answers to the most frequently asked questions